COLUMBUS, Ohio --
The Ohio Machine have five player nominated for Major League Lacrosse post season awards. Tom Schreiber, Peter Baum, Kyle Bernlohr and Matt McMahon have all been selected for league awards, while head coach Bear Davis is up for Brine Coach of the Year. 
Matt McMahon - Nominated for the Warrior Defensive Player of the Year 
Okay, if you have been involved in the twitter conversations involving Moneyball Lacrosse and the Faceless Men, then you are well aware that McMahon is having one of the most amazing seasons. He has quickly soared to the top of the defender category, leading the league with 33 caused turnovers, 43 groundballs, 7 run-outs and 16 rebounds, all of which are career highs for this three-year player. On May 27, McMahon and the Machine defense held the Launch to just seven goals, their fewest in a game this season. 
Mark Cockerton - Nominated for Maverik Most Improved Player of the Year 
He is third in points and goals in the league and in all honesty, has been the one scrummaging around the net this team has sufficiently relied on. Cockerton was quick, to begin with, he had goal, on goal, on goal and proved he is one of the most shifty and elusive players you will see in MLL. He scored a career-high five goals in Ohio's 14-13 loss to Rochester in Week 15, his second straight five-point performance. The Virginia product spent the first two years of his career in Rochester before joining the Machine in 2016.  
He finished the season with a team high and career best 35 goals, he tallied a career high 12 assists, career high 47 points, career high 23 groundballs and a career high three game-winning goals. 
Kyle Bernlohr
- Nominated for Maverik Most Improved Player of the Year & Brince Goalie of the Year 
Bernlohr came into the Ohio lineup last year, but this season he quickly made a name for himself. The Maryland alum has been outstanding in the goal and has quickly soared to the top of the MLL goalie category. Bernlohr set career highs across the stat page with 140 saves, only 11.35 goals-against-average and a league best .567 save percentage. He was named the Warrior Defensive Player of the Week for Week 6 after stopping 14 of 21 shots against the Launch in the first start of his pro career. Bernlohr is the highest drafted goalie ever from the University of Maryland (No. 11, 2016) and is the first former Terps goalie to lead the league in save percentage. 
While Bernlohr is still young, only in his second year as a professional lacrosse goaltender, he clearly is going to go down as one of the greatest to ever play the game.
Peter Baum - Nominated for Major League Lacrosse Coke-Cola Most Valuable Player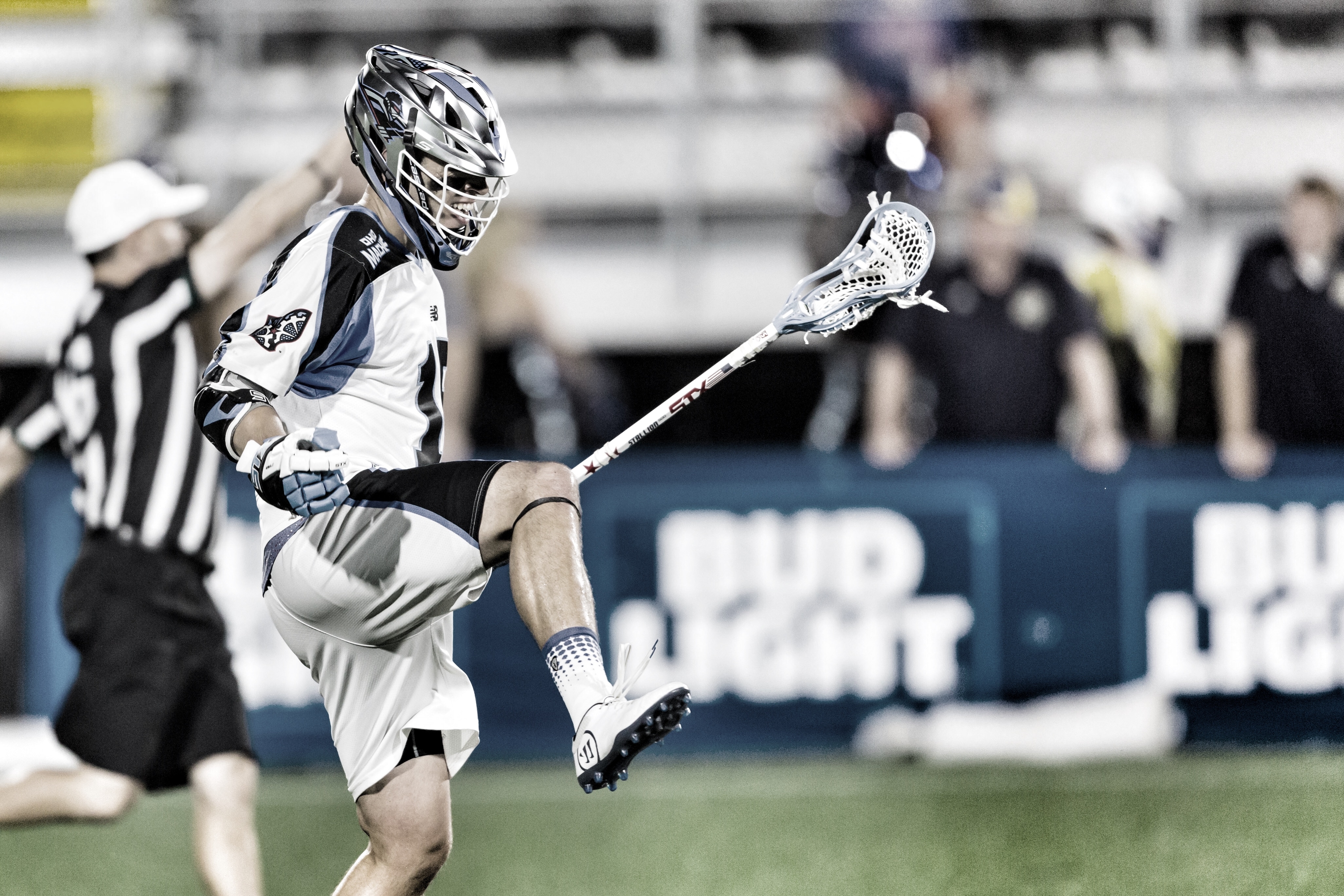 Peter Baum has been everything and more for the Ohio Machine this year. The three-time All-Star is having his best season as a Sheen since joining in 2014 with 31 goals, 2 2pt goals and 19 assists for a total of 52 points (career high). He became the first Ohio player to either lead the league or tie for the league lead in points and he was selected to the All-Star Game for the fourth straight season. He tallied a season-best seven points on July 29 against the Lizards, tallying five goals, including a two-pointer, and one assist. 
Obviously, those stats are not entirely indicative of Baum's success over 2017, so head on over to the Peter? MVP? article we wrote earlier this week, where we broke down why the Colgate alum should be the league MVP. 
Tom Schreiber - Nominated for Major League Lacrosse Coke-Cola Most Valuable Player 
After the 2016 Coca-Cola MVP made his season debut on May 27, the Machine won seven of their last 10 regular season games and Schreiber averaged 4.4 points per game in that span with 18 goals and 26 assists. He tied Rob Pannell for the league lead in assists, becoming the first player to lead the league or tie for the league lead in assists with 10 games played or fewer since Ryan Boyle in 2010 (10 GP, 25 assists). He recorded at least four points in each of his first seven games this year and had a season-best seven points (2 goals, 5 assists) on June 2 at Chesapeake.    
Tune into this link -->
CLICK LINK
 at 7:00 p.m. ET to watch the winners LIVE!